"VoIP Business Package 2017" – The best price/quality ratio
24 channels (GW8 x 3 + SB120 x 1)
>>>VoIP Business Package 2017<<<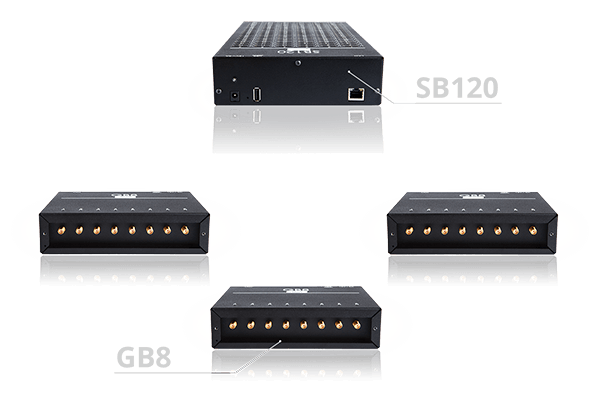 GSM gateway

Looks like a router
Light-weighted (easy for transportation)
On-Board PC
SIM box
Separate access to each sim card
Enlightened indicators of sim status
On-Board PC
Why "VoIP business package 2017" packageis perfect configuration to
Do GSM termination business:
1.The best price/quality ratio in the International market
2. 3 locations (GSM Gateways) with 1 remote SIM-box
3. Industry-first innovative Software Solutions with flexible settings
4. Anti-spam country/operator customizable and Ready-to-use logic
5. IMEI management
6. Human Behavior Simulation (HBS) (NEW scripts 1.15.2 included)
7. Family groups
8. SIM-migration/SIM-rotation
9. IMSI-catcher
10.Ability to block robot calls from providers and "all channels are busy" feature
11.Sending SMS on different events
12.AND MUCH MORE!
>>>VoIP Business Package 2017<<<